Part C - Advanced Lumbar Spine & Extremities - Lower Limb
Part C - Advanced Lumbar Spine & Extremities - Lower Limb
29.07.2021 - 01.08.2020
Gauteng
This four day workshop (28 hours) will review and advance the theory and practical application of Mechanical Diagnosis and Therapy in relation to the Lumbar Spine. Problem solving, reflective learning and clinical reasoning activities are utilised to refine the assessment, classification, differential diagnosis and management of patient's presenting with symptoms related to the lumbar spine. Practical sessions are utilised to develop skills in the application of both self-treatment and clinician procedures.
The theory and practical application of MDT for lower limb musculoskeletal disorders is presented. Lectures, patient assessments and practical sessions are utilised to demonstrate the characteristics and management of the syndromes as they present in the lower limb.
To find out more information about enrolling, please email us
View Overview
Book Course Now
Details
Date and time
Start: 9.00 am Thursday 29th July 2021
End: 5.00 pm Sunday 1st August 2021
Registration opens at 8.30am on Thursday
Netcare Unitas Hospital Auditorium
4th floor, 866 Clifton Avenue, Lyttelton
Centurion
South Africa
Fees
R10000
(Early Bird Fee -R9500 If full payment is received before 30 April 2021)

CEU's: 28 (Accredited by the SASP)
Additional Information
This course is open to registered Physiotherapists, registered Medical Doctors, registered Chiropractors and registered Osteopaths.

Registrations for each course need to be received by at least 1 week prior to the commencement of the course.
Instructor
Greg Lynch
Dip Phty, Dip MDT, Dip MT, MPNZ, MNZCP (Manipulative Therapy)
Greg graduated from the Otago School of Physiotherapy in 1991. He completed the Diploma in Mechanical Diagnosis and Therapy (Dip MDT) in 1994 and the Diploma in Manipulative Therapy (Dip MT) in 1996. Greg was recognised as an Advanced Practitioner with the NZ College of Physiotherapy (MNZCP). He is a Senior and International Instructor with the McKenzie Institute International and has been lecturing extensively with the Institute since 2004. Greg is a member of the McKenzie Institute International (MII) Education Council and a member of the Institutes Board of Trustees. He lectures all over the world.
Greg has been an accredited provider with 'High Performance Sport New Zealand' since 2000. He has an interest in Chronic Low Back pain and sports injuries specifically related to Swimmers and Runners but has a real interest in all sports. Greg has been in private practice since 1992 and is a Co-Director and senior physiotherapist of Inform Physiotherapy Limited and was a founding Director of Wellington Sports Medicine.
Greg is a member of Physiotherapy NZ, NZ Manipulative Physiotherapists Association, McKenzie Institute NZ, NZ Pain Society and Sport Physiotherapy NZ.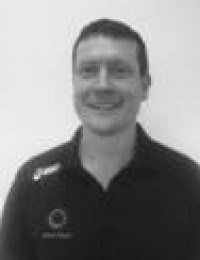 Venue and Address
Netcare Unitas Hospital Auditorium
Address
Netcare Unitas Hospital Auditorium
4th floor, 866 Clifton Avenue, Lyttelton
Centurion
South Africa