Part B - The Cervical and Thoracic Spine
Part B - The Cervical and Thoracic Spine
19.11.2022 - 21.11.2022
Gauteng
This four-day course presents the theoretical aspects and concepts of the McKenzie Method in Diagnosis and Therapy as applied in the examination and treatment of patients with complaints of neck, upper back and related referred pain. Through lectures and patient demonstrations, the derangement, dysfunction and postural syndromes are described in detail and appropriate treatment plans are outlined with emphasis on the use of patient self-treatment procedures. The clinical efficacy and limitations of the McKenzie approach as applied to the cervical and thoracic spine, are illustrated by follow-up patient demonstrations.
The course begins with a comprehensive prerequisite online session, followed by a three-day live course. The online component allows you to work at your own convenience and learn from an interactive blend of visuals, audio and video designed to familiarize you with the general principles, terminology and more to prepare you to participate in the live course.
Course Timeline:
Day 1: Online Prerequisite
(Approx. completion time 5 hrs. Must be completed 7 days prior to the start of Day 2)
Day 2: 8:00am - 5:30pm
Day 3: 8:00am - 5:30pm
Day 4: 8:00am - 4:00pm

Note: Timelines may vary based on patient scheduling. etc.
To find out more information about enrolling, please email us
View Overview
Book Course Now
Details
Date and time
Start: 07.30 am Saturday 19 November 2022
End: 05.00 pm Monday 21 November 2022
Registration opens at 07.00 am on Saturday
Kleinkaap
87 Jim Van Der Merwe Street, Clubview
Centurion
South Africa
Fees
R9000
(Early Bird Fee -R8000 If full payment is received before 31 October 2022)

CEU's: 28 (Accredited by the SASP)
Additional Information
This course is open to registered Physiotherapists, registered Medical Doctors, registered Chiropractors and registered Osteopaths.

Registrations for each course need to be received by at least 2 weeks prior to the commencement of the course.
Instructor
Ian Grey
BPhysT, Dip. MDT
Ian qualified as a physiotherapist in 2001 at the University of Pretoria. He became a credentialed clinician in the McKenzie method of Mechanical Diagnosis and Therapy in 2011 and completed his Diploma in MDT during 2015. He was the first clinician to represent South Africa at the McKenzie World Congress in Denmark where he also took the Diploma final exam. Ian is faculty of the McKenzie Institute and has been teaching in Southern Africa since 2019.
Ian has been the official representative for the McKenzie Institute International since 2014 and in this capacity has acted as course organiser and host of the McKenzie Institutes Educational Program and Certification process in Southern Africa with the assistance of GRB Physiotherapists.
Ian has been a private practice owner since 2005, and in 2015 GRB Physiotherapists became the first McKenzie accredited practice in Southern Africa where Ian is still a co-director of the practice. He alongside his co-directors of GRB Physiotherapists established the McKenzie Institute of Southern Africa in 2019.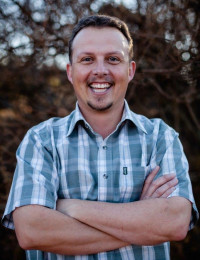 Venue and Address
Kleinkaap
Address
Kleinkaap
87 Jim Van Der Merwe Street, Clubview
Centurion
South Africa