Advanced Extremities
Advanced Extremities
24.10.2020 - 25.10.2020
Pretoria
This intensive two day course (14 hours) will focus on more advanced principles and practical application through clinical reasoning, problem solving, analysis of case studies, assessment and treatment of patients, and technique work.
Prerequisite for this course = Completion of Part D Advanced Cervical & Thoracic Spine & Extremities - Upper Limb
To find out more information about enrolling, please email us
View Overview
Book Course Now
Details
Date and time
24 - 25 October, 2020
9.00am to 4.30pm
Netcare Unitas Hospital Auditorium
4th floor Clifton Avenue Lyttelton, Centurion, 0140
Pretoria
South Africa
Fees
R5500
(Early Bird Fee -R5000 If full payment is received before 30 September 2020)

CEU's: 16 (Accredited by the SASP)
Instructor
Greg Lynch
Dip Phty, Dip MDT, Dip MT, MPNZ, MNZCP (Manipulative Therapy)
Greg graduated from the Otago School of Physiotherapy in 1991. He completed the Diploma in Mechanical Diagnosis and Therapy (Dip MDT) in 1994 and the Diploma in Manipulative Therapy (Dip MT) in 1996. Greg was recognised as an Advanced Practitioner with the NZ College of Physiotherapy (MNZCP). He is a Senior and International Instructor with the McKenzie Institute International and has been lecturing extensively with the Institute since 2004. Greg is a member of the McKenzie Institute International (MII) Education Council and a member of the Institutes Board of Trustees. He lectures all over the world.
Greg has been an accredited provider with 'High Performance Sport New Zealand' since 2000. He has an interest in Chronic Low Back pain and sports injuries specifically related to Swimmers and Runners but has a real interest in all sports. Greg has been in private practice since 1992 and is a Co-Director and senior physiotherapist of Inform Physiotherapy Limited and was a founding Director of Wellington Sports Medicine. 
 Greg is a member of Physiotherapy NZ, NZ Manipulative Physiotherapists Association, McKenzie Institute NZ, NZ Pain Society and Sport Physiotherapy NZ.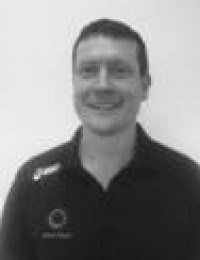 Venue and Address
Netcare Unitas Hospital Auditorium
Address
Netcare Unitas Hospital Auditorium
4th floor Clifton Avenue Lyttelton, Centurion, 0140
Pretoria
South Africa